The professional eye for cross-media, visual communication
All areas related to graphic design are to be understood as interdisciplinary. And that is exactly what distinguishes our agency for new media: well-founded know-how in various disciplines that interlocks and becomes a really good, big whole. Anyone who offers the entire spectrum of communication design in print and digital must have a strong understanding of classic graphic design. The many elements that are crucial offline for the high quality of the visual result also make the difference in the screen design. Promised!
Graphic design and communication design have hand and foot with us. And brains!
As a Munich advertising agency for graphic design, with many years of work and project experience, our team is characterized by old school know-how combined with young, creative approaches. We are experts in marketing and know how graphic design works on different levels. We work with you to find the answers to strategic questions about the visual implementation of your project.
Which channels to use and how to effectively communicate your message is part of planning and developing a cross-media campaign. For integrated media communication, which, depending on your wishes, covers the entire spectrum from business cards to your website to social media, we apply classic knowledge and use innovative ideas. 
close2 new media: Your partner for stringent media design
Graphic Design Services

The "One Stop Shop" for graphic design in Munich - no matter where your company is based
Cross-media visual communication takes place wherever your company is seen by your existing or desired target group. The aim is to generate attention and to interest the other person or the user in your content and to intensify and increase the reading time. It doesn't matter whether it's brochures, your website or a flyer. Our agency covers various business areas - individually or ideally as a unit: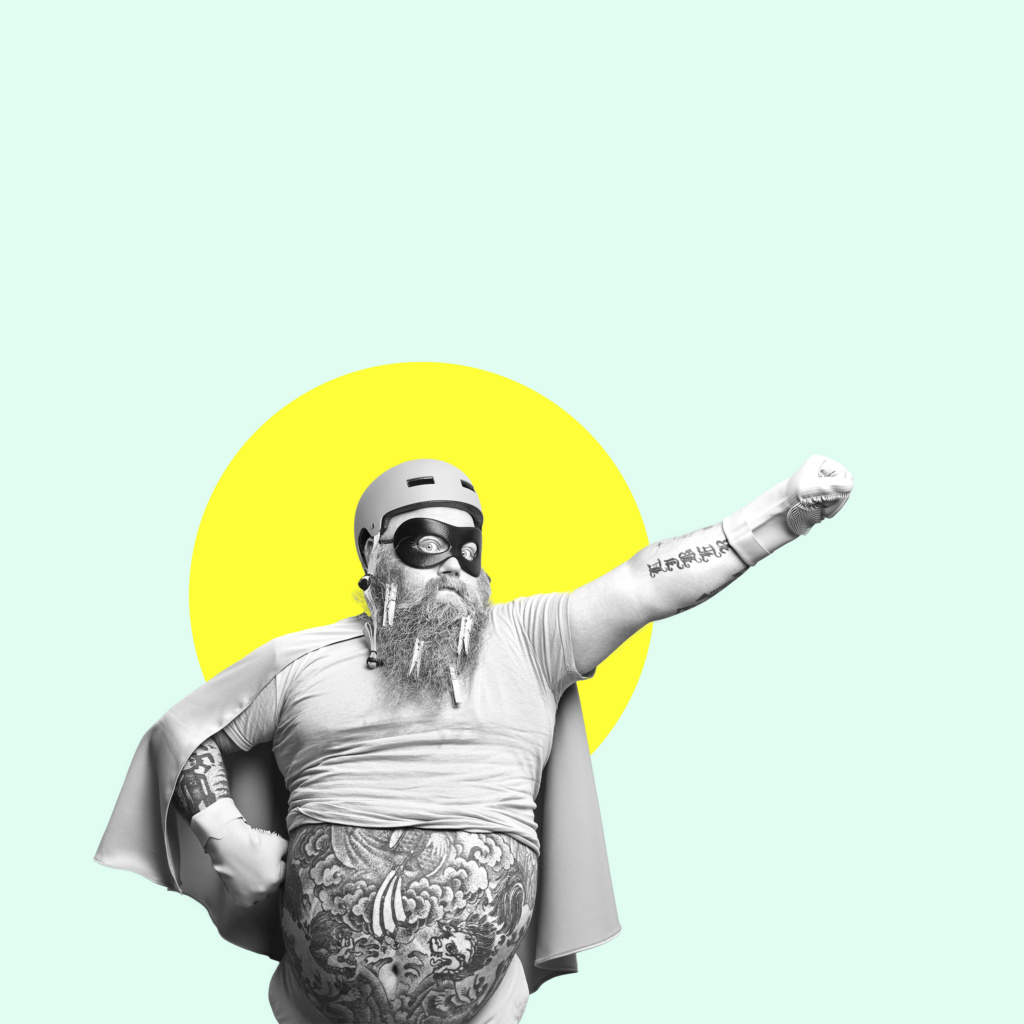 Corporate Design
Your appearance
Any company looking to get its message out there finds itself in a competitive world. In order to capture the very limited time and attention of (potential) customers, your business needs to stand out from the crowd. The form can be very different, it just has to be honest and fit your philosophy - or be in strong contrast. close2 new media creates a characteristic corporate design for your brand with an unmistakable logo design that has a high recognition value and reflects the uniqueness of your company .
Stationery
Starts with the logo but doesn't stop at the email signature
Regardless of whether your corporate design is viewed offline or online, a meaningful, well-designed and memorable business stationery is more than just "nice to have". Even with progressive digitization and the associated shift of corporate communication to the Internet, the Entrepreneurial success on the classic foundation of graphic design: the layout of the business documents - from the logo to the all-encompassing corporate design.
Common components of business stationery, which also provide haptic proof of the existence of a company in our digital world, are: business cards, stationery, notebooks, envelopes, presentations, company stamps, company signs, to name just a few.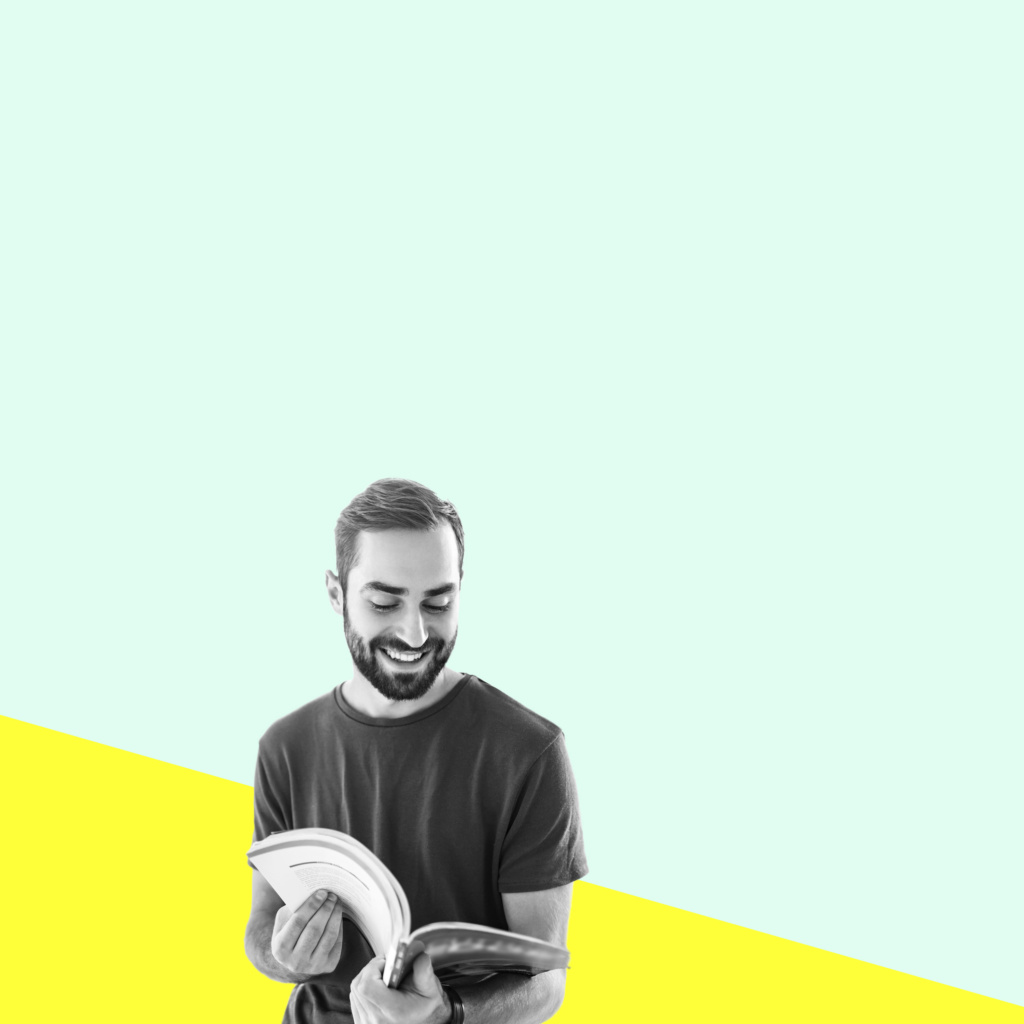 Print media
The extra portion of appreciation in corporate communication
Print media form the timeless foundation of corporate communication. Nowadays, anyone who prints brochures, mostly in limited editions on high-quality paper, shows appreciation – for the product and its target group. With uniquely designed print media, you get in direct, personal contact with the customer or steakholder and give your message an extra portion of significance internally, at the point of sale, at the trade fair or when visiting a customer.
Trade fair communication
An all-round successful presence – on site and digitally
With a modern trade fair appearance, you can present yourself visually on site or digitally and set yourself apart from other participants. With the help of graphic design, we support you in strengthening customer loyalty and attracting new prospects. The team at our graphic design agency designs your trade fair appearance from the stand to the coffee mug and the pin and can put you in touch with stand builders and individual specialists. 
We focus on your customers
We work out which channel your message is most effectively used to reach the customer - product brochure, flyer, landing page or moving image - in a discussion to define your brand strategy and your communication concept. What is important is the stringent interaction of all selected means of communication. With your brand identity, we make sure that it reflects all touchpoints and has a high level of recognition among your target group.
Five basic principles for beautiful graphic design

Everyone knows these five rules – at least subconsciously
The golden ratio: the right proportions
The golden section has a proportion of approximately 1:1.618 – or in practice 5 to 8. What does that mean exactly? Anyone who divides up an area according to these specifications can be pretty sure that the result will be perceived as particularly harmonious. The historic winner of the 19th-century survey conducted by psychologist Gustav Theodor Fechner is used for the positioning of elements, the division of lines or areas, the aspect ratio of a rectangle or the definition of a type area.
Balance: Always keep your balance
When looking at images or graphics, shapes and colors can have a strong influence on whether we feel, for example, that a design is tilting to one side, i.e. has a shifted focus. Physics and graphic design are very similar here: For example, a small shape at the edge can compensate for a large shape near the center of the image. If we look at a large, bright object, a small, dark one provides the aesthetic balance. A dark form evokes associations of heaviness in us.
Color harmony: less is more
A pleasant, appealing layout is based, among other things, on a balanced combination of colors - by adhering to certain rules, these can be chosen accurately. It is based on a color wheel that shows the various relationships between colors, including complementary contrasts, warm-cold contrasts, similarities and other (non-)connections. In principle, however, the motto is: Less is more! In practice, this means choosing a base color, an accent color and, if necessary, the respective gradations or shades of these colors.
Guidance: where the journey should go
Fonts, areas, lines and colors. All of these different graphic components are combined in graphic design into a uniform image composition. Of course, in every graphic and in every design, there are elements that are intended to be perceived first by the viewer or in a certain order. What seems like coincidence, however, is the conscious use of the gaze. With this design tool, attention can be focused, but subtly, on a message.
Breaking the Rules: Different on purpose
Being able to use all the freedoms of creativity and breaking rules can also be a design element. However, the experts at the graphic design agency are also aware during this step that breaking the rules is a means to an end in order to make the implementation and the project a success. It is important, however, that the concept continues to fit the target group - or that a new one is opened up through one extreme.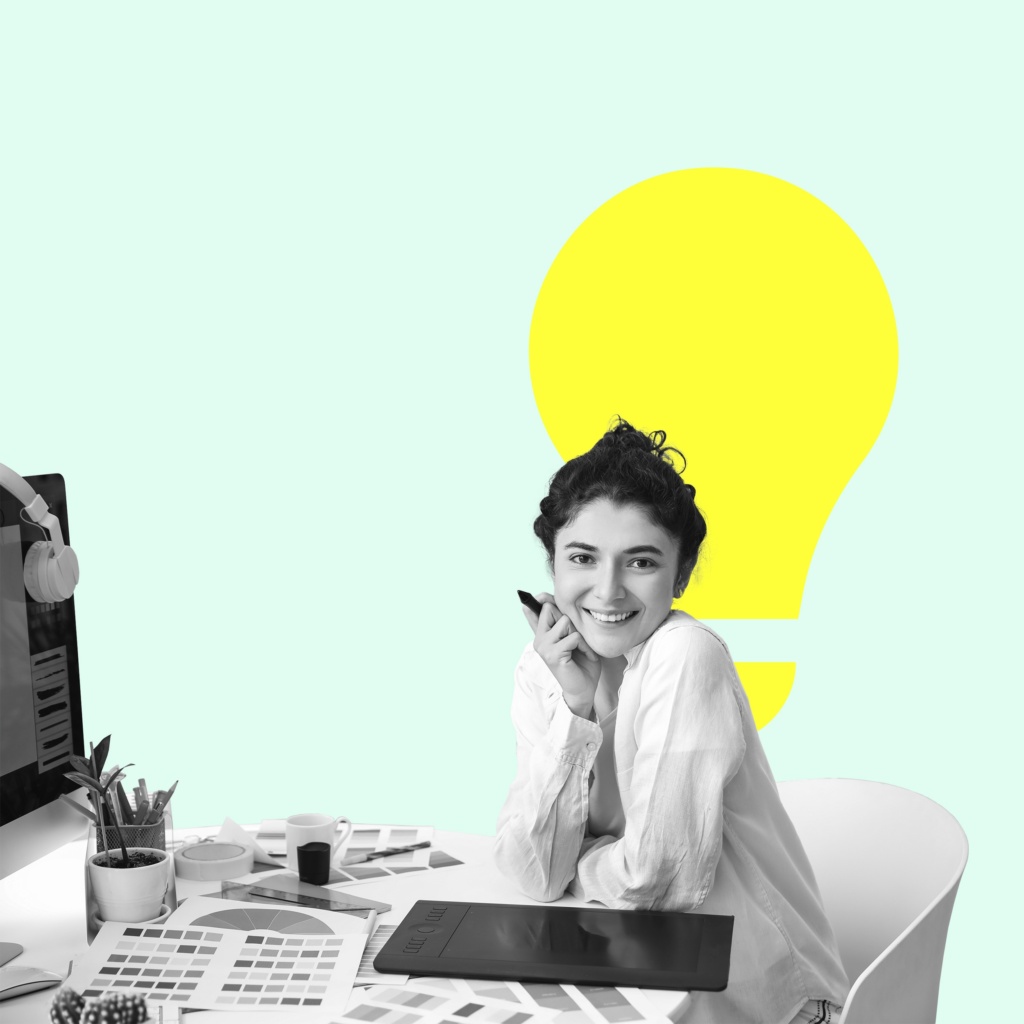 Graphic Design –
Explanation of the terms
Graphic and communication design is a broad term. To make it more tangible, the distinction between classic graphic design and graphic design in the area of ​​the digital media landscape helps. Anyone who includes the historical context thinks of the roots in typography and advertising graphics. The field of activity therefore includes more specific graphic sub-tasks, which also include poster design, illustration or corporate design and corporate identity . 
New designations such as screen design, web design , UI/UX design or app design have established themselves with regard to various specialist areas in the digital world.
Our process for collaboration
Getting to know and offer calculation

The calculation of the project and the graphic design are made individually on the basis of a non-binding initial discussion and the briefing information. Depending on the scope of the order, you will receive a personalized offer from us within a few days, which we would be happy to discuss with you in detail over the phone. To confirm the offer, send us an order via fax or e-mail. In the case of non-binding offers, you will then receive an order confirmation from us.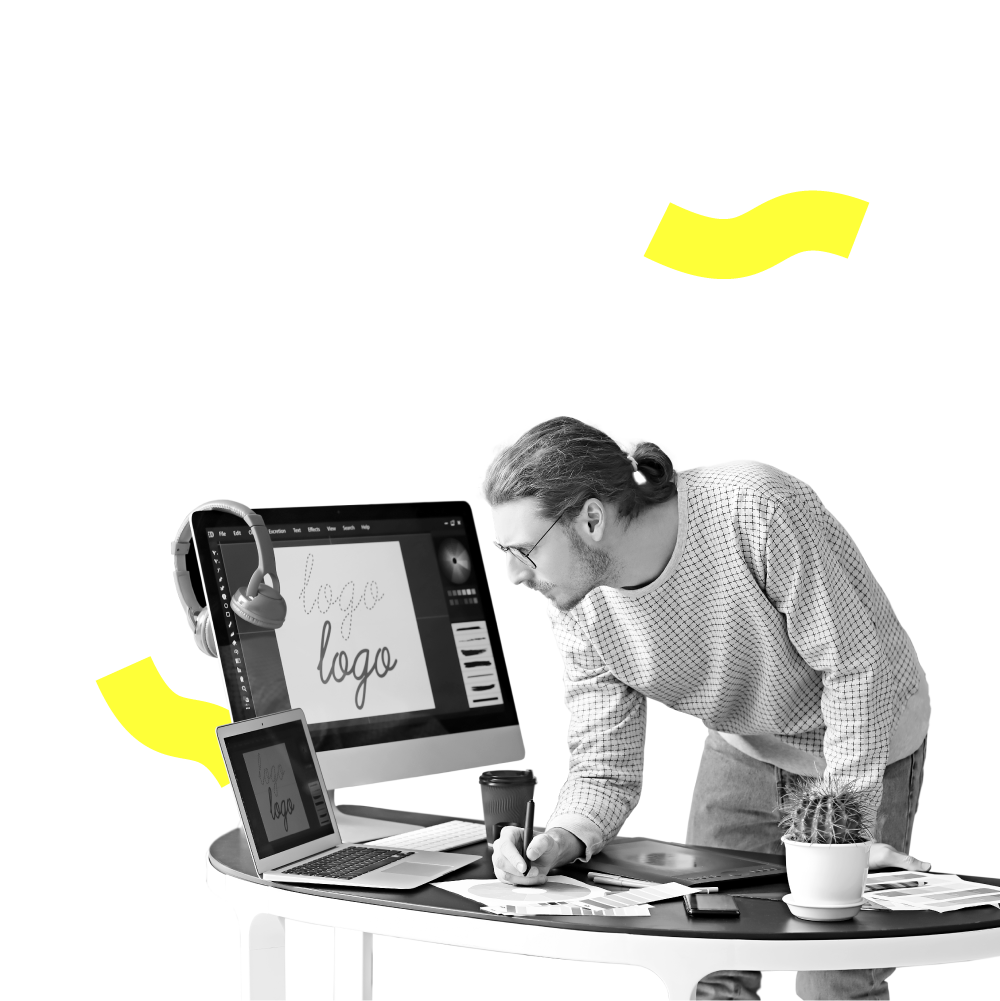 Conception and graphic design
After the order has been placed, the graphics and marketing team of our design agency will implement it. We ask you to send us all data relevant to the design, e.g. photos, graphics and texts. If your company already has a corporate design, please send us the logo (ideally as a vector graphic), the fonts and, if available, the style guide. Your work is done for the time being, now we dedicate ourselves to the conception and design of the means of communication.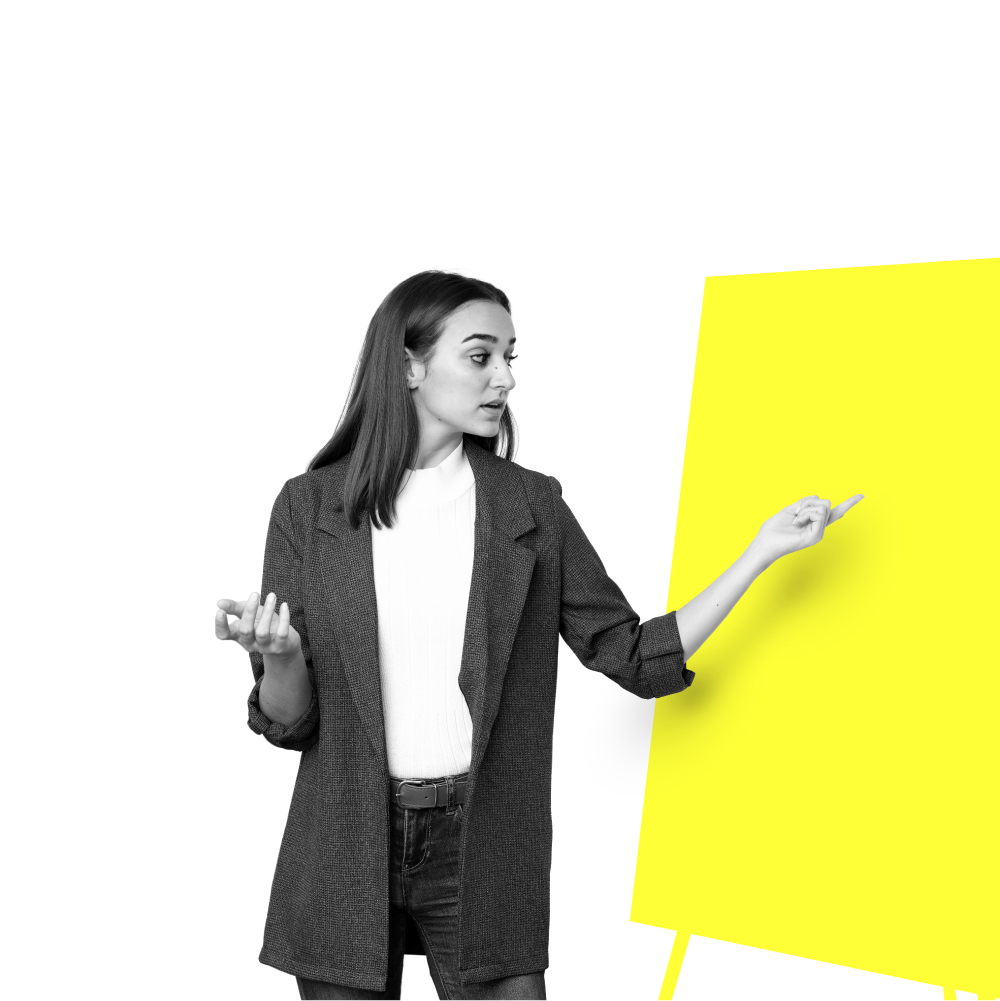 Presentation of drafts and corrections
Depending on the scope of the project, we will present the layouts to you in a video conference room or by telephone after you have received the drafts by email. You can also give us your feedback online. If your company is in Munich or the surrounding area, we would be happy to visit you personally. Correction runs are planned, so the graphic design can be ready for printing in several rounds in a joint exchange.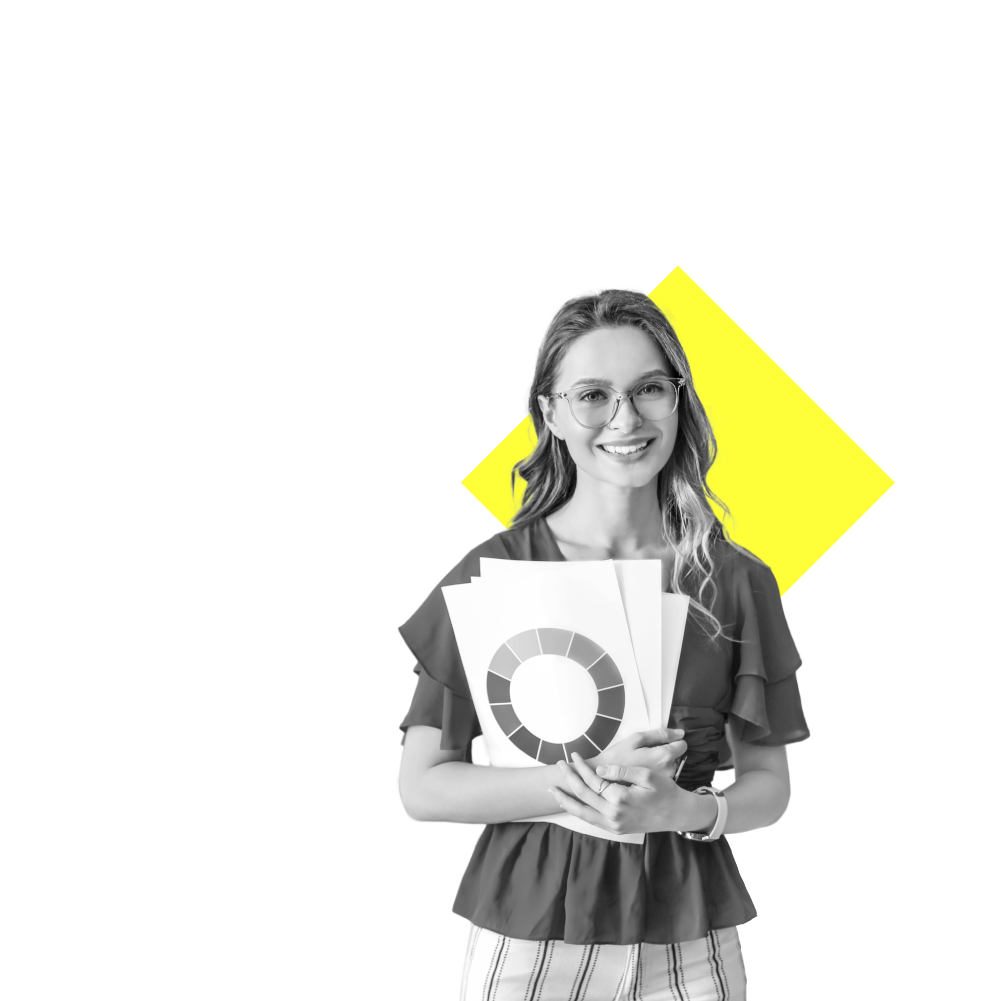 Creation of the print data
As soon as the final artwork of the print medium has been completed, we generate the final print data. In the case of print products, part of the conception and design includes mutual agreement on the paper or cardboard. We optimize the print data for the respective material - the last step is your print approval. This can also be done using a digital preview version that is reduced in quality.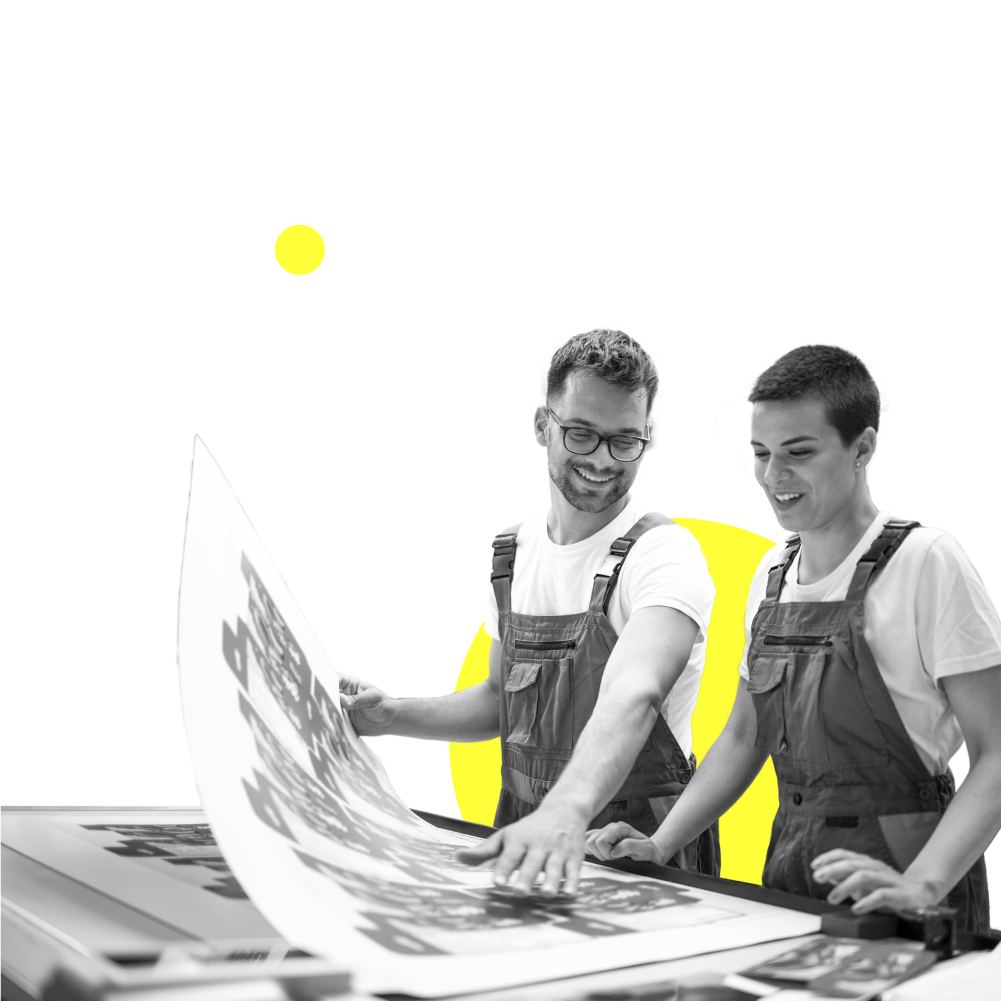 Printing and production
To ensure that the result of your graphic design is optimal, we also take care of the printing process and monitor the printing and production. After completion, the finished print products are usually delivered free of charge to your desired address. In the case of direct marketing campaigns, the direct mail items can be individualized by our print service providers and sent directly to the recipient.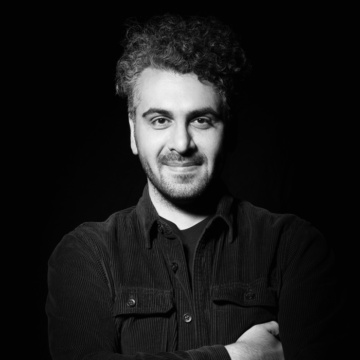 We would be happy to advise you on all aspects of graphic design!
This is how good graphic design works

Dieter Rams 10 theses on product design applied to graphic design à la close2 new media
The ten theses that the German industrial designer Dieter Rams put forward on product design are based on a central rule that still reflects the zeitgeist today: the integrity of the design, i.e. the entirety of the design. He also played a key role in shaping the principle of " Form Follows Function ". We took Ram's ideas about good product design and created signatures for graphic design that works:
01 - Good graphic design is innovative
Graphic design meets the zeitgeist, which means it takes current viewing habits and trends into account and develops them further. At the same time, optimization takes place - the content that is to be conveyed is received better, faster and more enthusiastically.
02 - Good graphic design draws attention
The most important function of a medium is still to convey a message. To do this, the graphic, whether it is a brochure or a website, must generate attention, i.e. it must be noticed and, in the next step, read. Anything that might stand in the way of this is eliminated. 
03 - Good graphic design is aesthetic
Design influences the personal environment and the physical and mental well-being of people. Good graphic design must therefore be beautiful, taking into account the different tastes within different target groups. Aesthetics and psychology support the primary function of the medium, its legibility.
04 - Good graphic design is understandable
Good graphic design not only looks pretty and appealing, but also has a practical function: It visually clarifies the structure of the content and thus makes it easier for the reader to understand what is seen at first glance - at least visually. This increases the chances of directing one's attention to the medium.
05 - Good graphic design is honest
With good graphic design you keep a promise that promises the product or service through the medium - digital or in print. It's not about creating a new reality with numerous superlatives. Rather, the purpose of communication design is to convey the unadulterated message to the target group.
06 - Good graphic design is unobtrusive
It's a fine line, but one that should never be crossed in graphic design: the message is always in the foreground, the design supports the character of the communicated content visually and with restraint. The restraint can of course be elegant and tasteful in the sense of aesthetic and flattering.
07 - Good graphic design is long-lasting
Of course, graphic design should meet the spirit of the times, but not be a victim of short-lived trends or fashion that doesn't last a second season. After all, as a rule, the message should also be able to demonstrate a sustainable nature. In order to achieve this, we again refer to craftsmanship, which retains its value for generations.
08 - Good graphic design is consistent
Logical, consequential, conclusive - graphic design must show attention to detail and high standards. This discipline does not forgive any mistakes - even deliberate nonchalance is subject to a number of consistent partial steps and conscious decisions for thoroughness and against chance. Because you owe it to the customer.
09 - Good graphic design is environmentally friendly
As a design agency, we have a responsibility towards the environment. We pay attention to environmentally friendly production, let ourselves be informed as best we can about the printing materials of our partners and conserve resources. When designing the product, we also reduce physical and visual pollution to a minimum.
10 - Good design is as little design as possible
It's often the simple, pure and simple things that appeal to us. They often have a large portion of sophistication or hit exactly the right nerve with their reduced look that is at the same time focused on the essentials. Leaving out the superfluous is an art, because that means what remains must be 100% effective.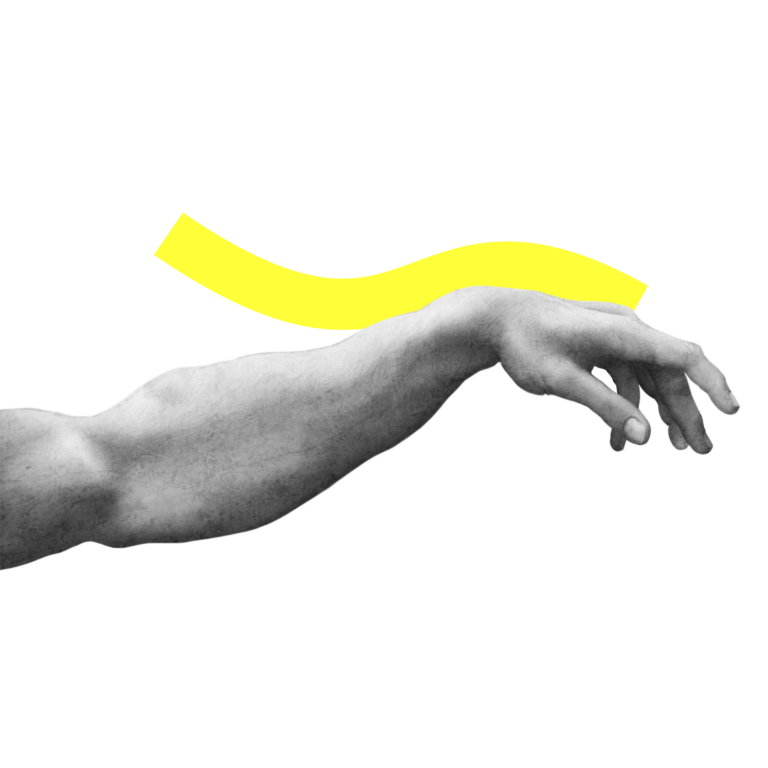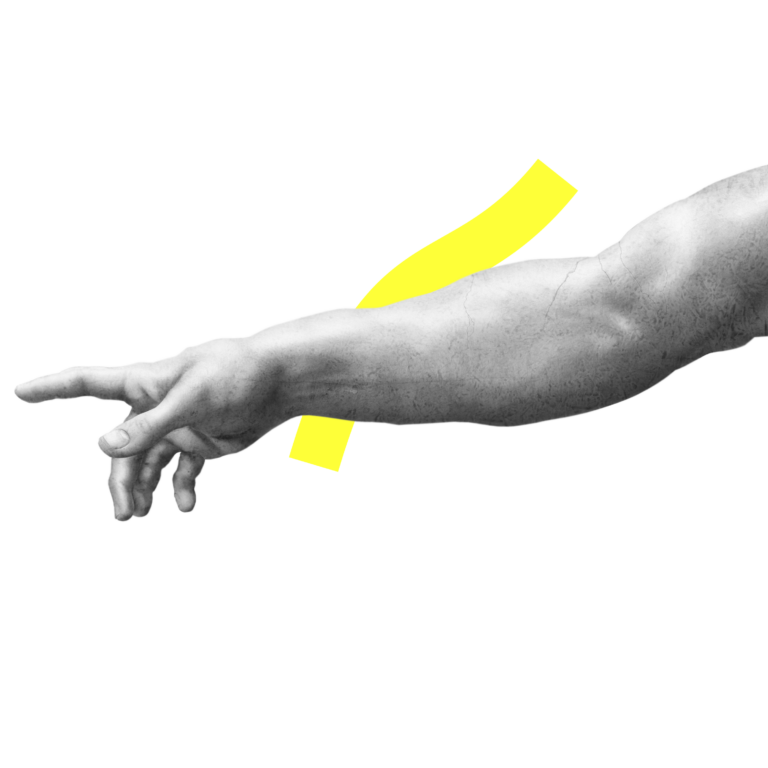 Graphic design is a craft
Once upon a time there was a whole range of apprenticeships that played a pioneering role in the development of graphic and communication design in the 21st century. In this way, printers, typographers and typesetters laid the foundations on which the print media and digital media industry and ultimately the moving image could build. Regardless of whether it is about the design of flyers, posters, packaging or the creation of graphics, the eye has an opinion on every product.
Graphic design is art
It is true that aesthetics is subjective – to a certain extent. Because every project that is created by professional graphic designers is usually subject to certain basic design rules. These include the components color, shape, light, perspective, typography and many more. Tastes are different and visual perception is also shaped by the environment and personal history, among other things, but there are compositions that work particularly well or are deliberately broken in order to pursue a specific goal.