B2B and B2C are of course part of the same family, but they are far from being twins. The corresponding B2B marketing measures, including B2B social media strategies and B2B storytelling, must be developed and implemented specifically to meet the needs of B2B personas. B2B advertising agencies create B2B marketing strategies for content marketing, lead generation, new customer acquisition, etc. - including special customer acquisition and more intensive support of potential customers. You can find our references here .
B2B marketing
by experts for experts
It's better to find than to search
In every company there are decision-makers for different areas who representatively examine a product or service through the "company glasses" and ultimately select it. It could also be you who is looking for a suitable B2B online marketing agency for your company. The aim is to generate visibility with the relevant target group - namely "at first sight" instead of "after a long search". The logical order that we as an agency implement for you is: more visibility, more traffic, strengthening your brand, more leads and increased sales.
Small and fine
How familiar are you with your target group? Very or still in the process of finding? Behind the individual who buys or is supposed to buy your product or service, there is an entire company and thus also a construct of relevant representatives. From the initiator to the user and buyer to the influencer, decision-maker and the person who directs the flow of information – everyone should be taken into account when creating the target group. We transform the defined individuals for you into a niche but tailor-made group of customers, the so-called (buyer) personas in the B2B area.
The goal is clear, everything around is blurry
In B2C, customer segmentation is easier to grasp than in B2B – consumers are private individuals with preferences and desires. The B2B target group analysis must capture various criteria, since several decision-makers must be involved on the way to the goal. The conversion can therefore take longer and be more expensive for the company. The more precisely the personas are defined, the less wastage, which leads to higher costs. Our team has extensive expertise in the B2B business with companies of different industries and sizes - we would like to make this available to you, e.g. in the implementation of advertisements, in the creation of texts and videos, with SEO and SEA as well as in social media marketing.
Our B2B marketing
Measures include:
Lead generation B2B:
The contact to/from potential new customers
A (newly) generated lead may not initially be equated with a specific euro figure, but it has a monetary value in the long term. It is not just random contact data, but rather previously defined information from potential new customers that is relevant to the company. For the selection of the target group and thus for the effective generation of leads, i.e. the minimization of wastage, we use tried and tested methods that have been individually developed for your company.
Content Marketing B2B:
Score twice with excellent content
Content in B2B marketing must be particularly clear, relevant and appealing and demonstrate added value. These properties are not only decisive for potential customers, but also for Google and thus for the corresponding ranking, i.e. visibility. If we as an agency have not yet worked for a company in your industry, we approach the collaboration with an inquisitive and professional eye. We familiarize ourselves with the matter and draw on our wealth of experience - this chest is also very well filled in the area of ​​B2B content marketing.
Social media marketing B2B:
One network, many open doors
Including social networks in B2B marketing is just as important as using them as part of B2C activities. However, companies should look beyond the Zuckerberg and use the great potential of platforms such as Xing and LinkedIn.
This is where the decision-makers of the companies who could be your future customers or who already have a business relationship with your company can be found. Brands can be positioned and strengthened in these virtual spaces, and new leads can be generated through relevant content. It is important to make yourself visible here as well, to speak your corporate language uniformly across platforms and to accompany the user on the next step on his journey to your goal. 
New customer acquisition B2B:
When you talk about yourself
Acquiring new customers is a longer process in the B2B environment than in the B2C area. The way from the website to the lead to the conversion is usually not dependent on one person, but on several decision-makers and different influences. But here, too, it all starts at the very beginning: visibility. 
With a clever B2B marketing mix and corresponding, creative B2B marketing measures, the relevant target group will become aware of your company via various platforms and search engines. To do this, your content must convey expert knowledge and regularly appear as references - the form can be very diverse, but it is crucial that the potential new customer recognizes the added value in your content.   
E-mail Marketing B2B:
The digital classic
With information or sales e-mails, thanks to a precise target group analysis, you can reach exactly those contacts who can get a process going and continue it or even complete it. Whether you are a new customer, reactivating an existing customer or maintaining regular customer contacts, e-mail advertising is a classic instrument for success in B2B marketing that is still effective.
E-mail marketing as part of a B2B campaign is also cost-effective and can be measured in concrete terms. With the help of analyses, opening rates and, for example, downloads or sales can be determined immediately and without errors. To ensure that the mailing is a success, we involve our creative department, because e-mail marketing should be convincing both in terms of text and design. 
Our services
from exchange to destination
- and beyond
The terminology for both target groups can be repeated, but the specific services of an agency for B2B and B2C marketing differ significantly - also due to the often higher sums and margins. That's why we not only describe ourselves as an online marketing agency, but also proudly as an experienced B2B marketing agency that offers you the following services:
Holistic
In order for your company to achieve defined goals, we design a comprehensive B2B online marketing strategy. To do this, we create a holistic analysis that creates a sharp overall picture from individual pixels
Continuity
Your campaign is not just one of many for us. We continuously supervise your B2B marketing activities and always keep your goal in mind
Optimization
As we all know, there are many ways (including new ones) that can lead to success. That is why we deviate from the course when necessary, but never from the goal. We adjust your campaigns when we can achieve even better results for you through optimization
Synergies
The team at our agency will be happy to work out a suitable B2B marketing mix for you. The right combination of inbound marketing, outbound marketing, account-based marketing, etc. is often the most sensible and effective way to achieve synergy effects
The foundation of our cooperation
The goal
In an initial meeting we get to know each other and exchange ideas about your company goals.
We give you an insight into how we work and look forward to hearing more from you about the current and target situation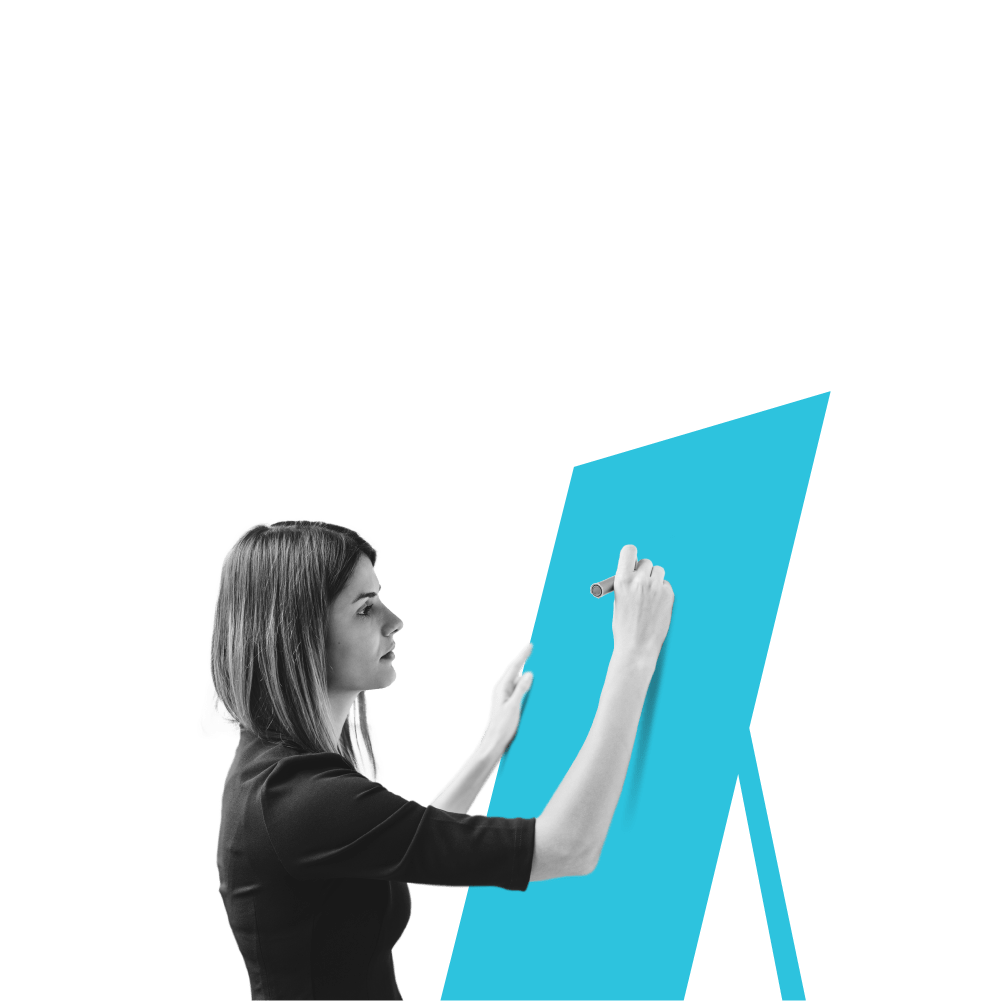 The preparation
We familiarize ourselves in detail with the personas and your company.
We take our time, because understanding your target group and products is the key to success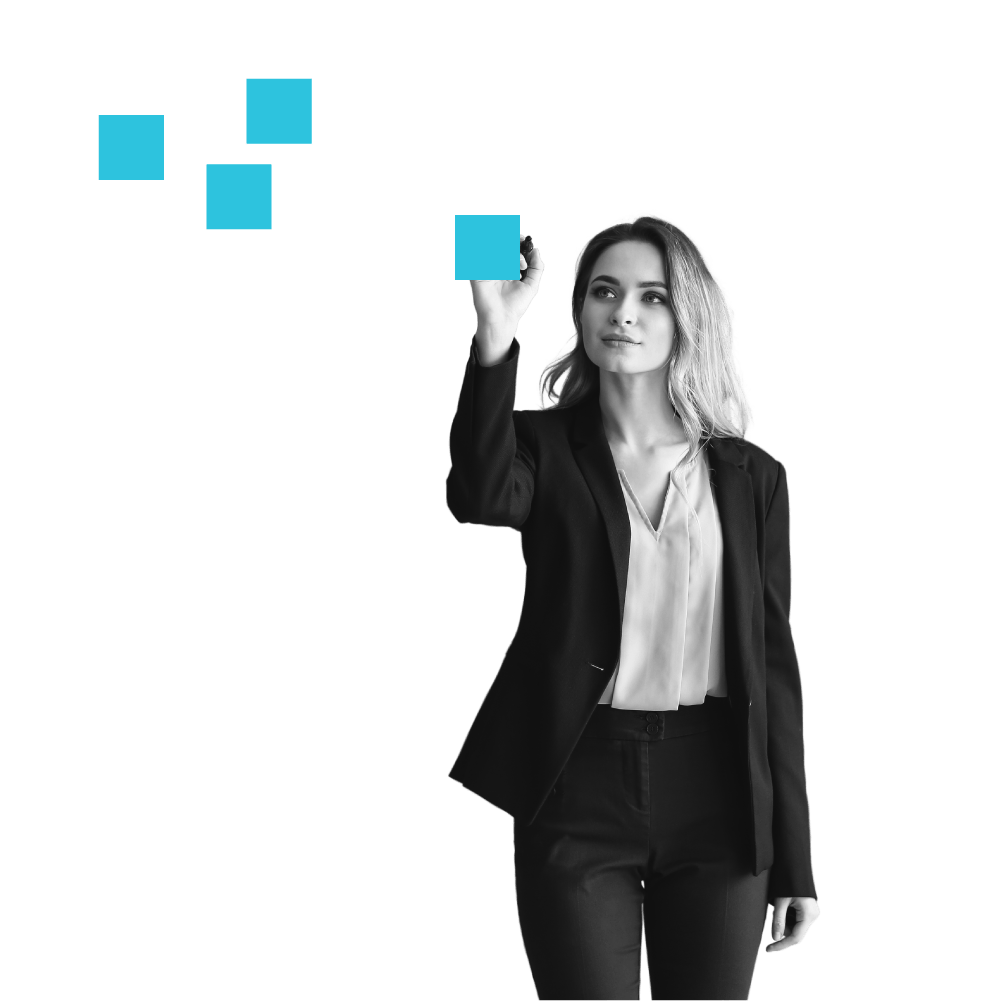 The strategy
We create a strategy tailored to your company.
With various measures and the avoidance of wastage, we provide direct access to your relevant target group
Reporting
Every month we create a transparent and detailed campaign report for you.
We exchange information with you regularly and analyze the results independently of fixed reporting dates, which we can arrange very flexibly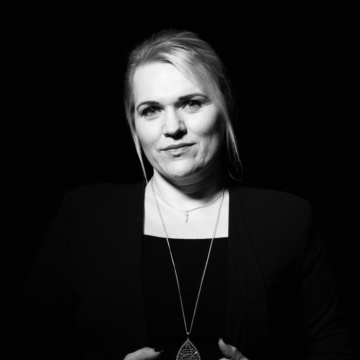 I am looking forward to you
Nadine Budde
Managing Director