Consulting // idea & conception // screen design // web development // API development // digitization of processes // care and maintenance // hosting
Short Profile Website Builder
A professional looking website is critical to the success of any business. With the setup wizard of the TECWORLD website builder, it is possible to create a website in just 10 minutes. A number of high-quality modules are available for industry-specific topics as well as search engine optimization and an image pool.
Concept & work process
In a multi-stage process, highly complex software was developed together with the customer over several years in order to make the idea of ​​a very simple modular system a reality. The decisive point lay in the conception of the system, which was first worked out in a rough and then in a fine form.
The verbalized concept was then recorded with the help of wireframes and all relevant parts of the system were worked out. The wireframes were then used to drive the physical design of the website. After the prototype was created, it was presented and tested with external people.
Programming
When choosing the technology stack, care was taken to use the longest-lasting libraries possible, which offer the most benefit for our use case. Fast iteration cycles are ensured despite the complex architecture. The data is retrieved via several, independent microservices.
Appearance of the page
Icons are one of the most important aspects of UI design. They help with navigation and provide visual cues to the user. Industry-specific accents were set by developing a separate icon set. The definition of font combinations as well as the development of your own color palette complete the system, which means that every website generated with the website builder looks individual.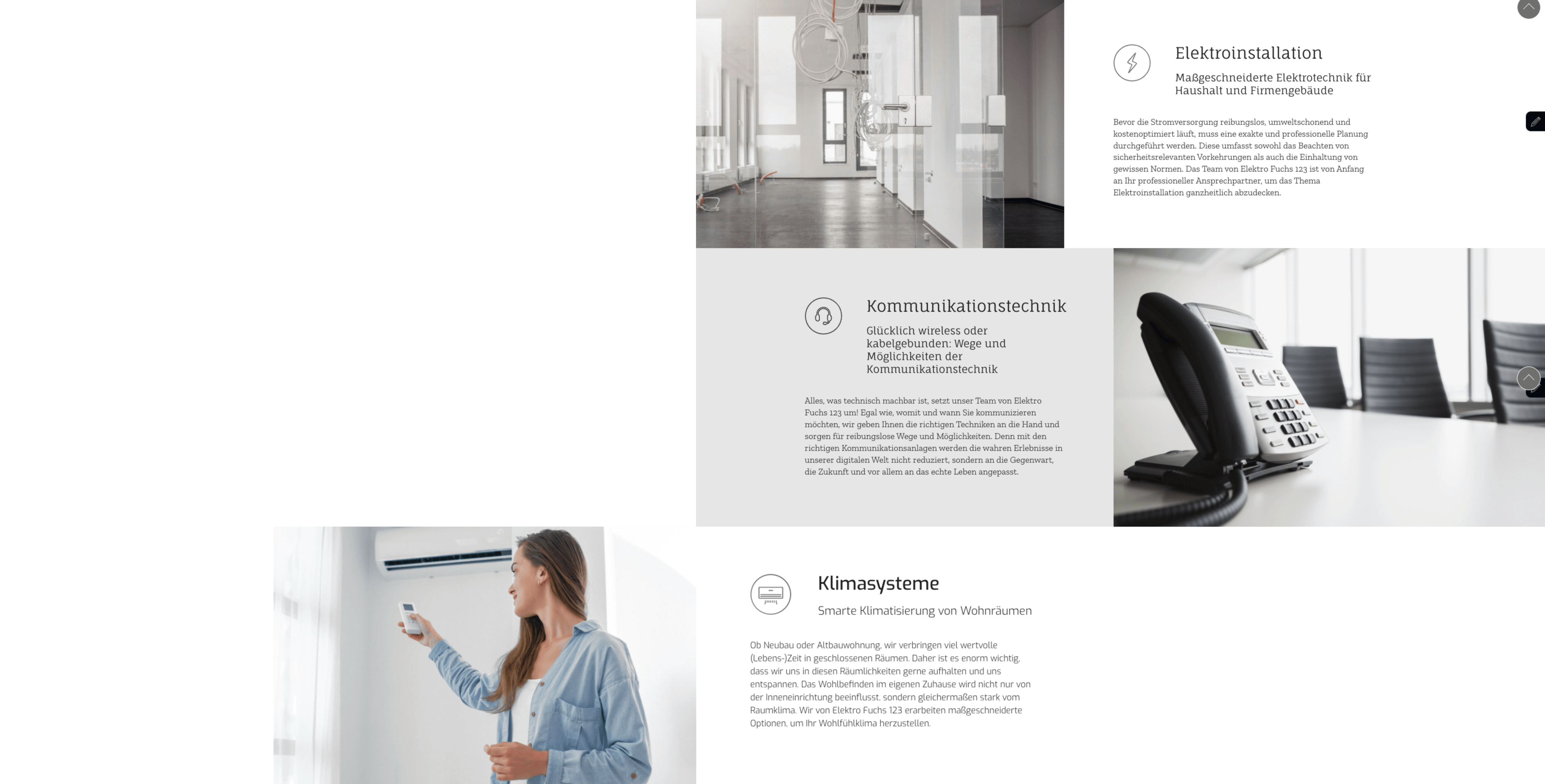 Logo color picker
If you load your own logo into the system, the color palette is generated in such a way that your own CI colors automatically define the primary and secondary colors. The color palette combines the globally applicable rules with the customer's CI conformity. If you do not load your own logo into the system, the colors in the color palette are determined at random and can be individually adjusted.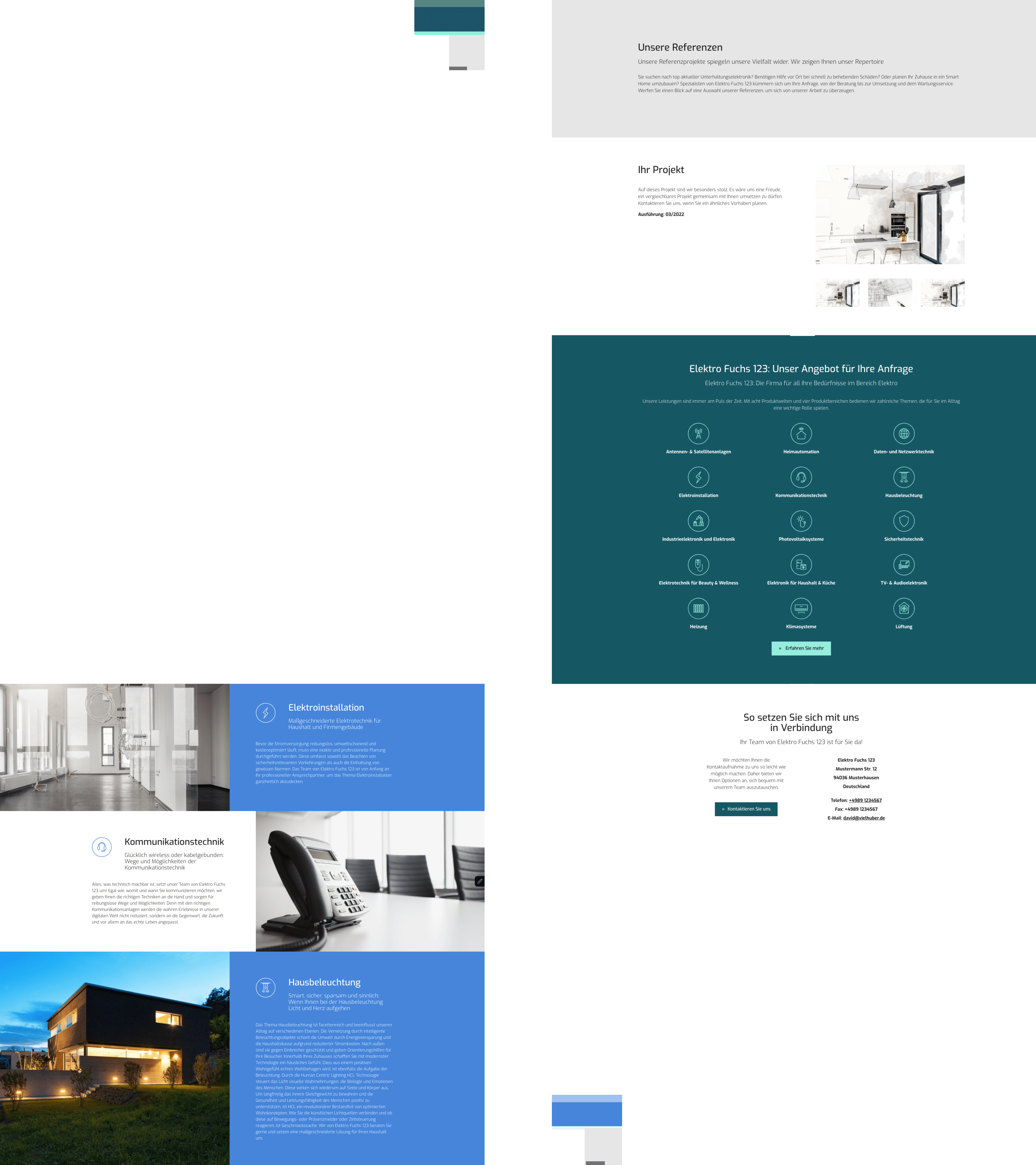 Features
A modern, professional website not only leaves an impression on the customer, but also has an impact on future employee recruitment. Skill shortages are becoming a real problem in the industry, but you can counteract this by being open to digital advances and announcing your skills.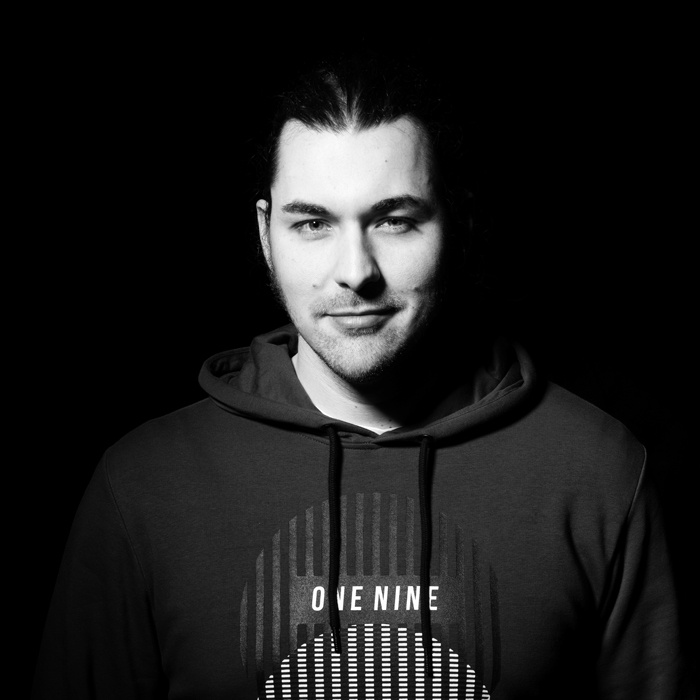 May we also realize your desired project?
David Vielhuber
Development, IT, new technologies
Consulting // Screen design // Online marketing for the company bike website