What is this AI?
Artificial intelligence (AI) refers to the creation of computer systems capable of simulating human-like thought processes. These systems can recognize patterns, analyze data, draw conclusions, and even learn on their own. AI uses algorithms and data to perform tasks that normally require human intelligence, such as speech recognition, image processing, decision making, and problem solving. It is revolutionizing various industries, from medicine to finance to technology, and offers potential for automation and advanced analytics.
Established AI text and image platforms
Currently, we're seeing a flurry of AI tools promising promises of 'real-time market insights', a 'flawlessly personalized user experience', and 'fast SEO optimization '. Currently, AI chatbots are the most widely used tools on the market when it comes to AI-generated inhlate. The most popular and established AI chatbots at the moment are:
ChatGPT
Google Bard
Midjourney
Of course, there are other AI tools, but these are currently the most popular.
Methods of AI to support search engine optimization
Increased data diversity, improved analysis options and simplified data preparation
Artificial intelligence (AI) is valuable because it can efficiently process large amounts of data and is already used in Google's ranking algorithms, such as Bert and Rankbrain. In the realm of SEO, AI allows for better analysis of Google's algorithms and the collection of behavioral data from users during their searches and on websites. This helps not only with optimization for organic search, but also with improving user experience, which is an increasingly important ranking factor on Google. AI tools are able to detect patterns in large datasets and offer recommendations to users based on these analyses. Although this is not a new concept for SEO tools, AI is particularly powerful in this regard. Finally, AI can also be used in data processing, including the preparation and presentation of data in various formats. Even seemingly simple applications such as chatbots, like ChatGPT, can help date
Expanded time resources for exclusive content development
AI text generators are attracting attention, but human copywriters are still important in SEO. AI texts still have issues such as misinformation and repetition that require human corrections. Moreover, since everyone has access to AI tools, creating similar texts is not enough to compete. Fortunately, AI can help here as well by improving SERP analysis and content briefings and generating text ideas. This allows copywriters to save time and focus on unique, high-quality content. The time saved can be used for additional research, real-world examples, and creative elements to enrich content and ultimately create more content.
Speed up keyword research
AI text generators based on GPT-4 are useful for generating ideas and variations on terms, which makes them useful in the early stages of keyword research. Chatbots can provide valuable information in certain well-defined topic areas, despite possible misinformation, such as list building or clarifying term differences. Some AI SEO tools offer features such as keyword grouping and real-time trending keywords, but these are not always more effective than other available tools, and creating short-lived content in real time is often time-consuming and costly in practice.
Improve on-page optimization
The future of organic search will be shaped by Google's Search Generative Experience, which means that SEO should be prepared for profound changes. One important development will be the increasing influence of the shopping graph, which highlights the importance of rich structured data, which should be a foundation for good search engine optimization but is often neglected. AI tools offer solutions to automatically provide structured data and create a knowledge graph for the website, which improves the understandability of content for Google's algorithms and increases the chances of a better ranking. Automating internal linking on the website is another task that AI tools can do efficiently. In addition, Google snippets can be easily created using AI tools by providing title, keywords and character length, but it is advisable to carefully check
Conclusion
The application of artificial intelligence has the potential to make search engine optimization faster, more accurate, and more efficient. While numerous AI tools currently available promise much, they have yet to reach their full potential. Nevertheless, some of the tools under development may exceed our expectations in the future. Given Google's long-term strategies and the prospect of more powerful new AI tools, the future of SEO is currently extremely intriguing. Our team of SEO experts is always available to answer any questions you may have about AI and SEO.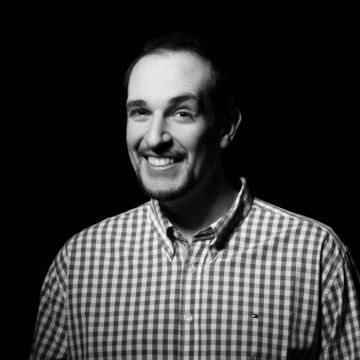 I am looking forward to you
Christian Eichinger
Office Manager