WhatsApp Channels
The new WhatsApp Channels have been introduced and allow for an alternative form of message distribution or broadcasting on WhatsApp. In this blog post, we will briefly explain what WhatsApp Channels are, how they operate and how their use is limited for marketing purposes.
WhatsApp Channels under the microscope?
Pretty much every WhatsApp user should have noticed that something has changed after the last WhatsApp update. The "Status" tab has changed into the "News" tab. Behind it now hides the new feature of WhatsApp called Channels.
WhatsApp Channels allow both individuals and companies tocommunicate information to a largegroup of customers at the same time, so they can be considered a commercial advertising tool, but one that differentiates between private users and companies. This approach, known as "one-to-many" or broadcasting, facilitates communication and optimizes the use of resources, as a single message can be used to reach a large number of people at the same time. Through the WhatsApp channel, companies can share relevant information such as product announcements, special offers or internal company messages. This direct communication possibility
Who can create WhatsApp channels?
Both home users and businesses have the option of creating a WhatsApp channel. Home users can do this by using the traditional WhatsApp app, while businesses need to set up their channels via the WhatsApp Business app. Channel creation is possible both on smartphones (for iOS and Android) and in the browser via WhatsApp Web, but it is important to make sure that the app has been updated to the latest version beforehand.
Does WhatsApp Channels have advantages and disadvantages?
There are of course also with this new feature of WhatsApp Advantages and disadvantages:
Advantages:
It is currently still free of charge for companies
With well-maintained WhatsApp business accounts a real alternative to the WhatsApp newsletter
Simple operation without much effort
Disadvantages:
No real interaction possible, user reactions only via emoji
Visibility is limited, only active clicking on the "News" tab allows viewing the posts
Automation of the channels is excluded, campaign planning is therefore not possible
No data tracking possible, thus also no evaluation of the ads placed
No encryption, so the question is how the DSGVO in Germany will evaluate this (in the future)
Conclusion
WhatsApp channels basically offer an effective new way to send newsletters, updates, or engaging content to your target audience and increase brand awareness. However, it's important to note that due to the lack of key marketing features like chatbots, templates, personalization, and visibility control, one channel may not be the optimal choice to realize the full potential of WhatsApp marketing.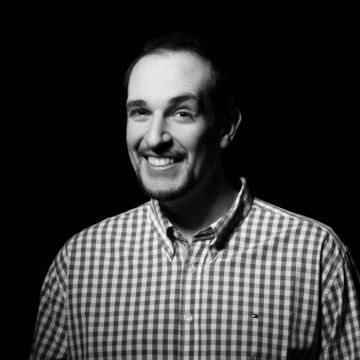 I am looking forward to you
Christian Eichinger
Office Manager