Your own website as the best sales representative
Is it the appearance that counts, or is it the inner values? It definitely depends on both for a website to become the "best" sales partner . In this blog post, we want to look at the potential of a website and how it becomes the optimal sales channel.
The change in distribution channels
Even today, many companies still acquire their customers through word of mouth . Nevertheless , the form of communication itself has changed . It is true that companies and products are still mediated by means of a recommendation , but the people to talk to have visibly changed . With the steadily growing Internet, the demands on the acquisition channels have also increased . Increasingly, companies are asking web presences to develop a similar competency that a seasoned sales professional or business owner demonstrates in a face-to-face interview. The focus should be on dynamic and trust-based relationship building . However, this is exactly the crucial point, because a web presence, i.e. a website, shop, forum or blog, has no brain, you cannot think and speak independently, you can be visually great and still fail to communicate with potential customers. It quickly becomes clear that the requirements of companies to create non-human sales partners at eye level is a complex undertaking.
The website as a sales channel specifically
The requirement of modern marketing is to have a website that is personable and at the same time professional, clear, structured and acts as a storyteller . The successful implementation of a sales partner website can be illustrated using the following criteria:
There is no one company that caters to every type of audience. It is therefore important that a company has analyzed and knows its target group in advance. Culture, age, profession and gender play a decisive role. As a small company, you have the advantage of being able to serve niche markets, and as a larger company, you have the advantage of expanding the existing spectrum
Establish relationships with the customer and the company/product history
Stories have been one of the favorite tools for conveying information since the beginning of mankind. If stories about a company or a product are authentic, informative and exciting at the same time, people from a target group and their current, past or future situation can identify with it. In this respect, the design of the "About Us" page is a powerful tool
Set incentives with headlines
Provocative headlines that already address a customer's main concern are extremely helpful. Visitors to a website decide within seconds whether to stay or not. In this respect, it is the great art to set a sophisticated, rousing incentive by means of a headline
In addition to optimally prepared content, the image material, the page layout and haptics also play one of the most important roles. We're now so spoiled by the internet and websites that we expect well-designed content, and the same goes for visuals. It is important that a reference can be conveyed visually via the image and video material. One should never forget that the website is a window to the company!
Conclusion
In order to make a real sales partner out of a website, it takes a lot of know-how, work and feeling . In this respect , our recommendation is to put this in the hands of professionals and to create an optimal website and sales channel together with them. Our experts in marketing, technology and sales have decades of experience and can offer solutions for every requirement .
It is of great importance for every company that its content is presented optimally. The responsibility for this lies in the CSS code . CSS has always been one of the most important parts of web development . A few years ago, creating website layouts was very time consuming. We tried to create a responsive website through CSS properties like float, positioning of many elements and position and inline block styling.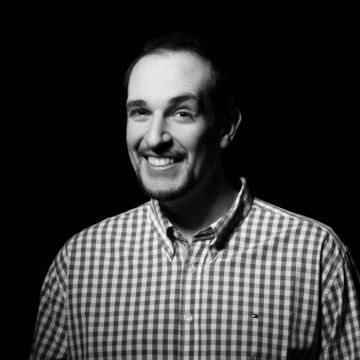 I am looking forward to you
Christian Eichinger
Office Manager